Top 5 Best Travel Apps
Gone are the days where we used map books to get around, landlines to book accommodation and word of mouth to find out if a place was worth visiting. These have all been replaced with technology. Staying connected is a key part of travel in the modern age so we've sourced the top 5 best apps travel apps!
I often get nervous booking a flight – unsure if I'm getting the best price. Hopper is now my number one app! This award winning mobile app tells you the best time to buy a flight. It also lets you book it. There's no ads. No spam. Just a super clean interface where you can have a gander at the best time to fly and BOOK. The app uses data-science to predict when flight prices are going to rise and drop. And then tells you if you should book or wait.
Maps.me – Detailed offline maps for the World
A lovely English gentleman who saw I was lost in Bali recommended this app to me and I haven't been able to live without it since. The clue is in the tag line – the maps work offline – so you don't use your data. It covers 200 countries, thousands of cities and even some islands! The app has driving, cycling and/or walking modes (just like Google Maps) and is totally free to download.
PackPoint – Travel Packing List App
"I feel like I'm missing something" said EVERYONE who's ever left their home for a trip. Never leave a thing behind again with this super cool app.   The app organises everything you need to pack based on your destination, length of stay, weather and activities booked during your trip. The interface is really soft and easy to use and this app is also FREE.
PackPoint Demo Video & list example
Rome2Rio – Discover How to Get Anywhere
Rome2Rio is a global trip planner that helps you get from A to B worldwide. Flights too expensive and you wanna bus it? Feel like being adventurous and taking a train instead?  This app will help you plan the best routes and transport to get you where you want to go. The travel search engine has over 4,800 travel operators in over 15 countries. You can also book from the app which is handy.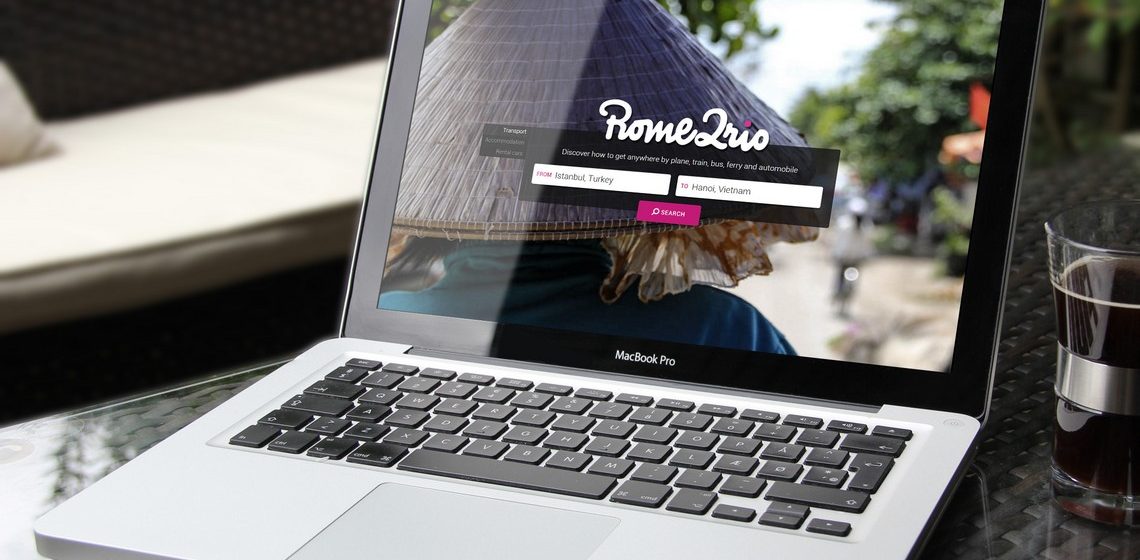 Tinder – Match. Chat. Meet. Modern Dating. (or not)
Okay, even though Tinder is classified as a dating app, loads of people (including myself) have used Tinder as a tool to meet people when traveling.  It works in 196 countries, is easy to use and is location based so you can easily detect who is close to you for a meet up. Depending on the type of traveller you are, you may prefer to meet people at your hostel or out and about. But for the less social butterflies, Tinder is a good way to meet locals nearby. In case you don't agree that Tinder should be a travel app we've dropped another one below…
Dayuse.com – A Hotel Room For The Day
We've all been there! Curled up on the cold, dirty airport floor awakened by incessant pings and announcements of late or missing travellers. Food and drinks are expensive and unless it's Changi Airport in Singapore that has a butterfly garden and movie cinema – there just isn't a lot to do there. So whoever invented Dayuse.com is awesome! It's an app that lets you book a hotel room for a few hours or a day to freshen up, chill out or grab a nap. Rooms are offered for up to 75% off the regular night rates and is used by 3,000 hotels around the world.