Adelaide Food and Wine Festivals
The slogan on South Australian number plates doesn't lie; SA truly is the festival state. When we're not rocking out at awesome music and arts festivals we're hosting the finest of food and wine festivals. Wine connoisseur and foodies – this one's for you! Adelaide food and wine festivals…
13 April 2018 – 22 April 2018
Over 10 days foodies and wine lovers gather to celebrate South Australia's remarkable dishes and delights across the state. From Adelaide to Barossa and all the way down south to the Fleurieu Peninsula.
"Tasting Australia is a journey of South Australia's produce from paddock to plate." World class chefs, intimate beer and wine tastings and phenomenal food is what makes Tasting Australia one of the more popular food and wine festivals in Adelaide.
This year welcomes Australian icon Maggie Beer and Adelaide's vegan queen – Jyoti Bindu. Check out the full program here.
7 April 2018
A family friendly festival that celebrates and supports the producers of artisan wine, food and music. Set in the sun kissed hills of Adelaide the harvesting season brings together wine makers and drinkers alike to pick a spot for a picnic and enjoy boutique wines from Adelaide vineyards.
2 March 2018 – 4 March 2018
The state's most awarded food and beverage festival hooks you up with local cellar door wines and local produce. You're spoilt for choice with 180 wineries, breweries, distilleries and food producers from across 17 South Australian regions. The festival is a great opportunity to taste, explore and meet the wine makers. It also hosts workshops, master classes and experiences giving a little extra to enjoy over the three days. DIY cheese making and gin blending workshop are our favourites!
Held at the Adelaide Convention Centre, this festival is an ace way to spend your weekend!
13 April 2018 – 15 April 2018
Although not a festival itself, the Le Cordon Bleu Food and Wine Writing Workshop is part of Tasting Australia and has to be mentioned. Spend three days honing your writing skills whilst enjoying the finest food and wine. The school is offering an opportunity for food lovers who like to put pen to paper to experience what it's like to be a food writer.
24 March 2018
"The biggest lane-way taste festival in Adelaide's East End." A pop-up day festival on Adelaide's east side. This year has over 100 South Australian wines to sample. Cider tastings and a gin bar too! Indulge in beautiful, rich street food and baske in the beats this March at the East End Wine Down!
17 March 2018
Stand up comedian Jim Gaffigan once said, quite rightly; "The real question is should we trust people who don't like cheese?" Meet the most trust worthy people at Cheese-A-Holics Twilight Festival on the 17th of March this year. Held at The Mab in Tonsley the night festival celebrates mouth-watering cheeses from around the world. Cheese producers include; Barossa Cheese Company, Alexandrina Cheese and Woodside Cheese Wrights.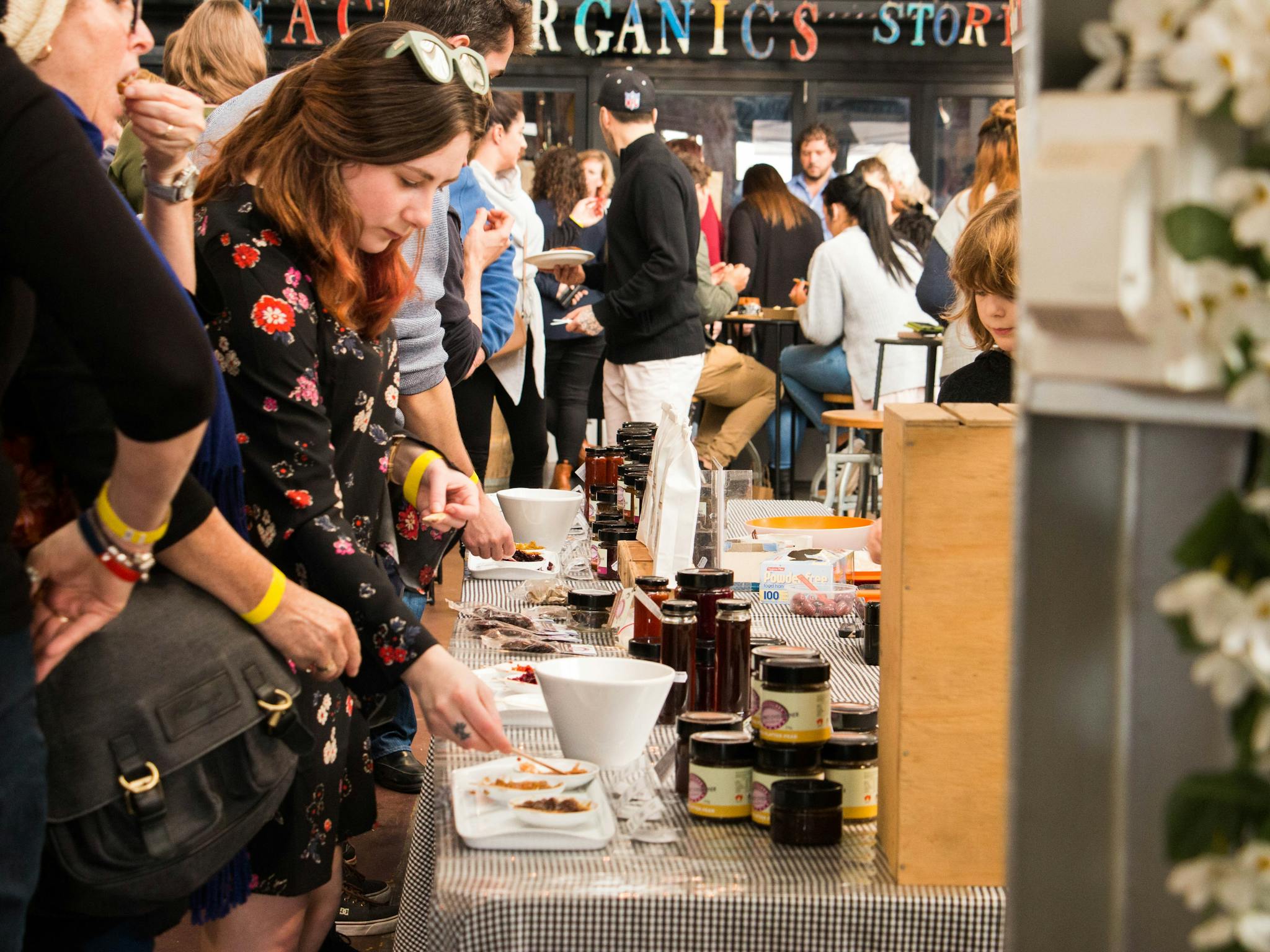 Want more? Check out Eventbrite for more food and wine events in Adelaide this year.
Travelling to any food festivals this year? Or maybe just travelling in general? We'll hook you up with a solid, stable, strong portable WiFi connection so  you can keep in touch. Learn more here.