10 Best Apps for Digital Nomads
This month has been all about 'digital nomads'. Who they are. Where they work. And how they stay connected. In this blog I'll share the best apps for digital nomads. These tools have helped me and many other digital nomads achieve the perfect work, travel balance. So here they are, 10 best apps for digital nomads…
This app has just about everything you need as a digital nomad. It has real time information on the cost of living, weather, safety and more in just about every city you can think of! It shows trending cities to work in for a quick view of where you could be. And you can search for jobs too. The filters are insane; you can filter places that are family friendly, have a buzzing nightlife or low racism. If you're looking for the most perfect place to work from – Nomadlist will be able to find for you!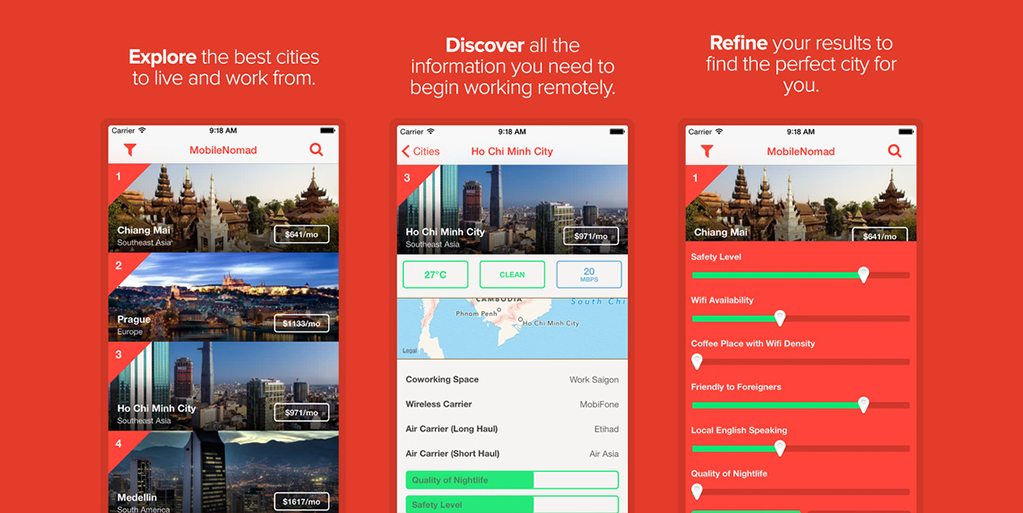 As a digital marketing specialist, I have a though time keeping on top of all the changes in the industry. Facebook updates, Google algorithms, new SEO strategies, etc, etc.  I always wished there was an easier way to store articles I need to read. ENTER POCKET! An awesome app that helps you collect articles you want to read.  Store the articles you need to read and open the app when you have time to read them. On a plane, train, car or at a bar – pocket is super handy to keep up to date with what's going on in your industry.
Both of these apps help you find a co-working spaces near you. Check out our list of best co-working spaces around the world. Copass have 801 work spaces in 483 cities in 82 countries! You'll need a membership plan, but they are super flexible and can be cancelled at any time. Similar to Copass is Workfrom. Workfrom helps you find co-working spaces and WiFi friendly cafés near you. The app allows you to search by public spaces, private spaces, fast WiFi, power, local deals and more so you can choose the exact features or work space you're looking for.
Asana is super user friendly app to manage your and your teams projects and tasks. You can set up projects and assign them to people to complete with a deadline. The app has a chat function so doubles up as a collaboration or brainstorm tool as well. I find it most useful to visualise all the things I need to do and to set deadlines for each task so I hold myself accountable. Asana can be integrated with Slack, Chrome and Dropbox too.
One of the biggest lessons I learned when I became a digital nomad was how to charge for your time. Toggl boosts your productivity by helping you understand where you spend your time. You can time your tasks so you have a better idea on which tasks are taking up the most time. It's particularly useful if you charge by the hour. The app also has employee timesheet software should you work in a team of digital nomads!
This is a real interesting one.  It's not for me. But I know plenty of digital nomads who love it! Coffitivity was formed by a group of freelancers and entrepreneurs who love the vibe of a coffee shop. They felt far more motivated and productive working in ambience sounds so build Coffitivity – a tool that provide ambience sounds to listen to while you work. According to a peer-reviewed study out of the University of Chicago, "A moderate level of ambient noise is conducive to creative cognition." Give it a try and let us know what you think in the comments below.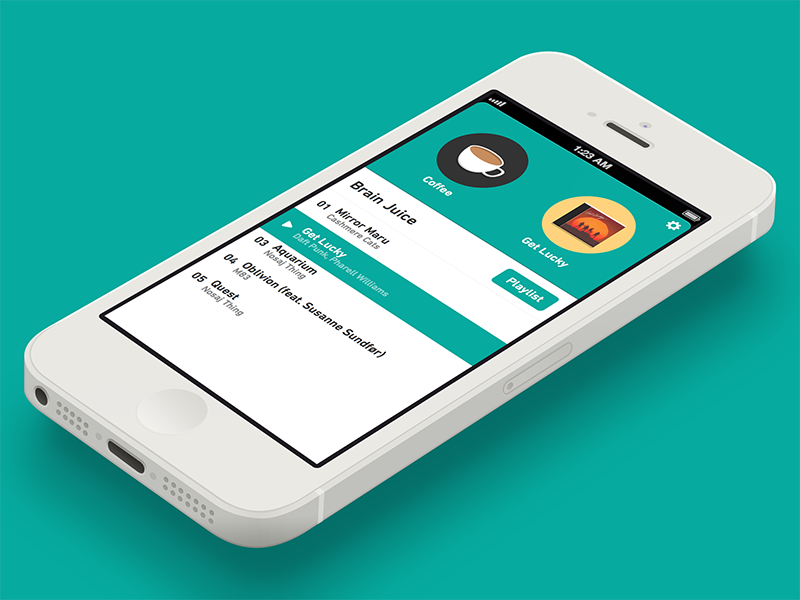 Have trouble staying focused while you work? Easily distracted? This app helps you focus by offering an incentive. To plant a tree every time you complete a task! Whether it's working in an office, studying or hanging out with friends and family, Forest helps you stay focused and helps them plant more trees to save the planet. 205,235 trees have been planted to far! Learn more about the app here.
This is the one app I wouldn't be able to survive without! Use Google Drive to create proposals, scope of work documents and invoices. It's a great tool if you need approval for content (like blogs for instance) the content can be uploaded to a share doc and shared with people who can jump in and make their own comments to additions. It's simple, collaborative and reliable.
If you don't have an Android or are opposed to Dropbox or Google Drive – try We Transfer. It's a simple cloud-based computer file transfer service, but with uber-simplicity. This app is better suited for creative folk, like photographers or film makers.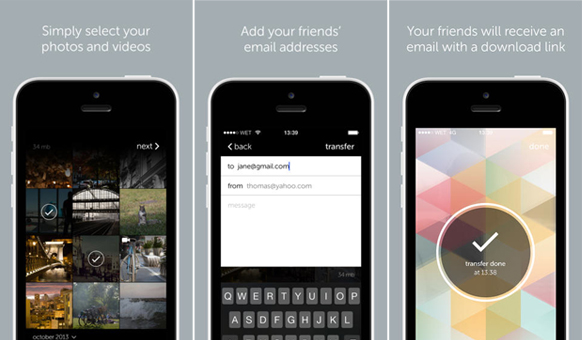 One of the most important parts of being a digital nomad is being able to watch your cash flow and budget really carefully to ensure you don't end up in the red. Simple is a bank, but it's a bank that really keeps things simple. It has built in tools to help you budget and save and it's all FEE FREE! You can set saving goals and monitor your spending with a spend tracker so you're always on top of spending. My favourite part about this app is the 'Safe-to-Spend' feature that helps you "spend spontaneously, without derailing your budget."